With a long development course in this market, today MB Papeles especiales, S.A is one of the most important manufacturers of vacuum cleaner filter papers worldwide. The company sells to more than 30 countries and nearly 50 different types of qualities are on offer:
Outer and inner layer paper qualities
Substances of 13 to 60 g/m2, and air permeability grades between 50 and 1500 l/s m²
Available colours: white, unbleached, yellow, green and blue.
All of these can be treated for anti bacteria, anti mite and anti fungus treatments.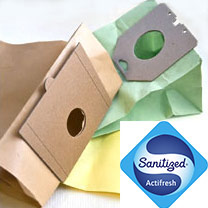 Antibacterial Vacfilt
This filter provide a reliable fungi and bacteriostatic effect against a wide spectrum of germs and Dust Mites.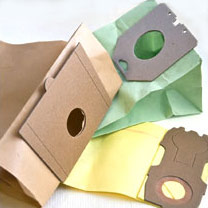 Vacfilt
Vacfilt Filtration properties are characterized by high values of Dust Retention and low values of differential pressure to assure a long life vacuum bag during standar vacuum machine function.
ANTIBACTERIAL VACFILT
VACFILT
ANTIBACTERIAL VACFILT
Properties and Applications:

Antimicrobial chemical according to American law regulation (Environmental Protection Agency-EPA).

Good skin tolerance according to OECD 404 (irritation) and OECD 406 (sensitisation) test.

Antibacterial and antimycotic effect on paper is checked by means of Bacterial and Fungus resistance Swiss Test (SN 195920 and SN 195921).

Sanitized Test: Laboratory test show the difference between a treated and not treated sample. Treated sample and its peripherical zone are exempt of all germs and fungus.

BT grades

Antibacterial treatment (Sanitized Certificate)

 

OC grades

Antiodour treatment (Sanitized Certificate)
VACFILT