MB Papeles Especiales, S.A. has different qualities of paper of 13-35 g/m2, which are mainly distinguished by their properties in mechanical resistance as well as dimensional stability, sheet formation, thickness and porosity of the paper. These are important characteristics which mark the grade and speed of the adhesive absorption.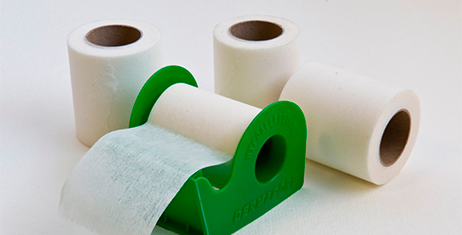 Plaster Tape
Our Plaster Tape grades are used as carrier on the production of surgical adhesive tapes. With substance of 32 and 35 g/m2 suitable to be used in:
Direct Coating Process

Transfer Coating Process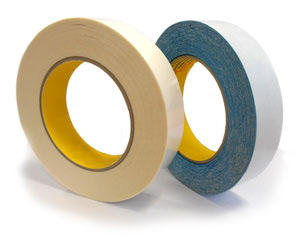 DST
DST (Double Sided Tape) is the category of papers designed to be used as tissue carriers for adhesives tapes, especially double-sided tapes. DST qualities offer high performance in coating units and excellent adhesive tape properties for a wide range of applications, from sanitary and healthcare to industrial uses.
PLASTER TAPE
Release coated:

From 32 to 35 g/m²
Composition: 100% pure cellulose fibers.
Key Properties:

Porous tissue
Non-cytotoxic
High brightness
High mechanical properties
Ready to be coated with adhesive (acrylic or hotmelt)

No-release:

From 32 to 35 g/m²

Composition: 100% pure cellulose fibers.

Key Properties:

Porous tissue

Non-cytotoxic

High brightness

High mechanical properties

Requires silicone coating on release side
DST